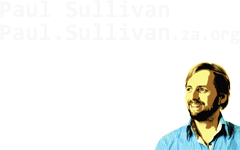 Owning an Audi R8 V8
Trips
These are all mapped along with a number of my other (non R8) journeys including maps, altitudes and timelapse video's of the journey.
From Dorking to Berlin and back (2000km / 1200miles) in 4 days. I think each leg of this journey could be done in 1 long day, but for this first time that didn't seem a good idea.

Journey Out, Day One (to Bielefeld) got lost due to a satnav routing error in Antwerp and lost an hour. Toward the end there were some high speed sections on the A2, 200+km/h logged and a very nice evening at a hotel just off the A2. Day Two (to Berlin), it became apparent that 300km/h on a public road with a non perfect surface is just not attainable.
Return Journey, Berlin to Eindhoven no getting lost this time and managed 254km/h (158mph) measured on the satnav. Geldrop to Calais for some shopping and then across the channel home.

Maintenance
Tips
I struggled to find a Mobile Phone mount that worked, so I made one myself.
Getting in an out (to avoid damaging the seat)


Originally from East London in South Africa. I recently moved to Dorking, Surrey having previously lived in the London Borough of Sutton and Cape Town